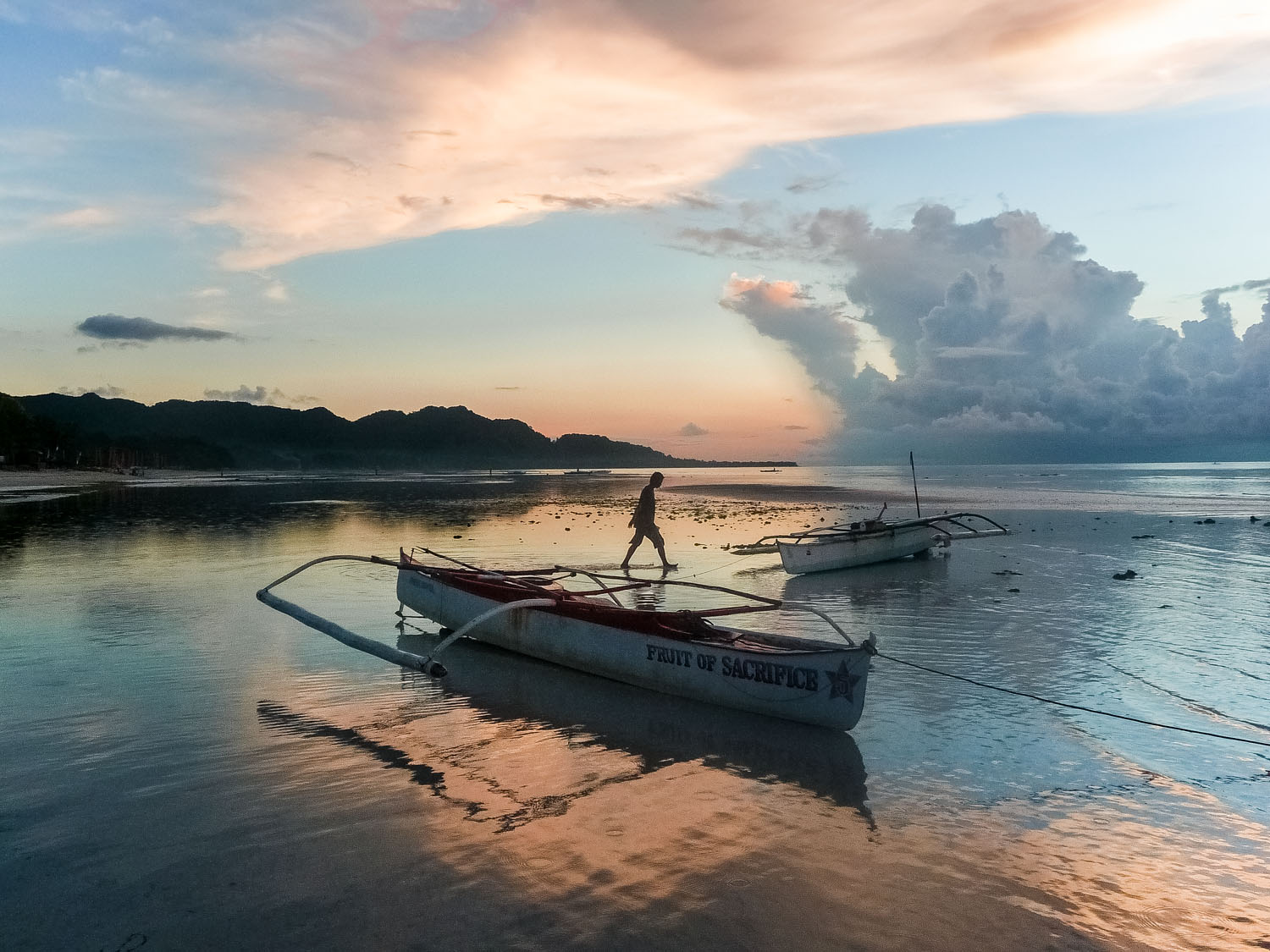 Early in Anda
Jutting out into the Bohol Sea in the south-east of Bohol lies an idyllic backwater of the Visayas known as Anda.
Pretty much off the beaten track, Anda is a historic community beaming with rustic personality and blessed with fine white sandy beaches and rich marine life. Throw in several enchanting caves, hidden waterfalls and if you're lucky enough to witness the dawn of a new day as I did then it could well be described as out of this world.
Photographing Anda
A convenient hiatus on a two-wheeled mission to circumnavigate Bohol, Anda would be my second stop. I had hoped to reach the town before dusk but things didn't go as planned.
Arriving after dark I found a cheap lodge and headed out to find some food and a cold beer to rinse the bugs of Bohol out of my throat.
Rising to an early alarm the next morning, I proceeded to hit the beach and there was the sun popping its head over a shimmering horizon.
Jackpot. What a light show.
Boring factual stuff about Anda
The Santo Niño de Anda Parish Church boasts ceiling paintings by the well-known Cebuano artist Ray Francia, who decorated many of Bohol churches
Recognised as the cradle of civilisation, Lamanoc Island is believed by some to be haunted. Lying just off the coast of Anda it is home to numerous burial caves and rock paintings dating back to the stone age
Have a wemooch elsewhere...
Inspired?
Thinking about a bit of a cheelaxing on some remote beach in the Philippines?
You'll need a few things to come together for it all to work out. There's some useful stuff to be clicked and pressed below.