Room Finder
Find your bed right here on Wemooch...
On the presumption that you're not a robot or some other artificial being, you'll need somewhere to rest that weary head after wearing yourself out with all that travelling malarkey.
If you're as obsessive as I am when it comes to finding the right place at the right price, then you'll be well aware of how time-consuming it can be when trying to book a room online…
The internet should be saving us time, right?...
But with so many comparison sites out there working with different partners how do we know if the best deal really is the best deal, without checking every search form out there?... And unless you're R23PO then I doubt you'll want to waste all that time doing so.
The room finder below sifts through a chasmic chunk of the main players in the travel market, meaning you don't have to.
When you search below you'll be accessing the best prices found on all of the following and more:







Rest that weary head and find yourself a bed . . .
Alternatively, try something a little different . . .
Airbnb
The resurgence of the sharing community has contributed to 'Air bed and breakfast' becoming the fastest-growing accommodation provider on the web. Book a room with Airbnb and you could be sleeping in castles, boats, manors, tree houses, tipis, igloos, private islands, park benches ( actually, this last one isn't an option but if that's what you're after, you can do that for free in your local park, or any park for that matter. Just head down there with a sleeping bag and a large can of super-strength cider and you're good to go )
It doesn't have to be extraordinary, with Airbnb you'll be connecting with local hosts, experiencing a place as though you live there.
You could be sharing a room in someone's house or have an entire holiday home all to yourself. There's a wide range available to suit different budgets and the booking process has any number of filterable options.
For me, the opportunity to live in a residential area, amongst permanent local residents is a much more rewarding experience than staying in a hotel or guesthouse which exists purely for the profit of hospitality, and will more than likely be located in a more commercial area.
Different people have different needs and expectations however and if you need fresh towels daily and can't do without a turndown service then Airbnb is probably not for you.
But if you want a homely feel at the end of your daily meanderings then it could be just what you're looking for.
They cover over 65000 cities in over 191 countries, and yes they do have over 1400 castles.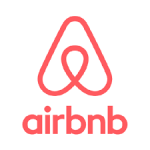 I've had excellent experiences with Airbnb and will continue to use the service.

£25/€28/$30 Discount link
---
Couchsurfing is primarily a hospitality service with a slice of social networking.
Couchsurfing.com
as a website provides a platform for members to stay as a guest in someone's home (homestay), host travellers, meet other members or join an event.
It is a global community of
14 million people
in more than
200,000 cities
who share their life, their world, their journey. Couchsurfing connects travellers with a global network of people willing to share in profound and meaningful ways, making travel a truly social experience.
Unlike many hospitality services, Couchsurfing is an example of the gift economy. There is no monetary exchange between members and there is no expectation by hosts for future rewards. Couchsurfing is a great way to see the world while stretching your budget and enabling you to move around for an extended period.
All booked up or still on the back burner?
Either way, you'll need a hand with other stuff too. The following does exactly that...