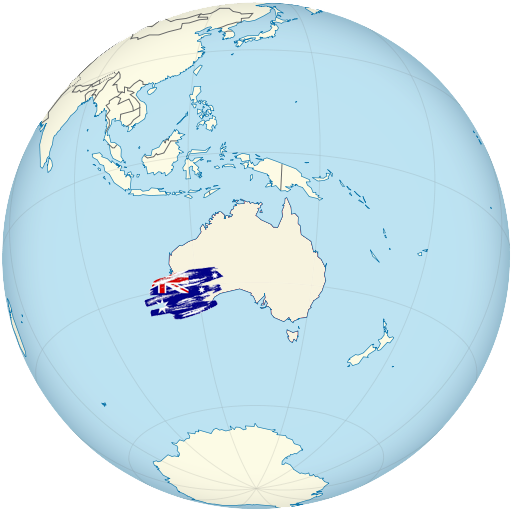 South Western Australia
Over 24000 square kilometres of diverse landscapes make up the south-west corner of Western Australia. Over 1000 of these consist of exquisite coastline. This region encompasses some of Australia's most untouched and magnificent white sandy beaches. It also boasts a number of natural treasures that make South Western Australia one of the world's 36 biodiversity hotspots.
The arrival point for most people entering the region is the state capital, Perth. This, the sunniest of all Australian state capitals has enough up its sleeve to keep you occupied for days on end. Here you can savour the beach lifestyle, relax in natural bushland and sample world-class local wines. Nearby, historic Fremantle offers bustling markets, lively bars and vibrant cafes. Furthermore, the idyllic island playground of Rottnest is only a short ferry ride away. Be prepared to meet the Quokka, Australias cutest mini marsupial.
Further down the coast, marvel at humpback whales on their annual migration and the largest pod of orcas in the Southern Hemisphere. Aside from these magnificent mammals, you're likely to witness sharks, tuna and giant squid. The coastline also plays host to some of the best surf spots in the world.
The diversity of South Western Australia
However, there is so much more to the area than it's spectacular coastline. This region boasts a diverse landscape, ranging from mirage infested salt pans to a virtually untouched forest of timber giants in near-pristine bushland. Delve into ancient caves systems and hike in the mountainous region of The Stirling Ranges. These rugged peaks rise to more than 1000 metres above sea level and featuring stark cliff faces and sheltered gullies.
South Western Australias natural assets have blended with the ability of the vignerons and winemakers to create one of the best wine districts on the planet. The pristine environment and the many microclimates ensure that every wine is special but none the same. Wine production in the region has changed beyond all recognition since the 1970s when almost the whole industry was centred around the Swan Valley. Now the regions further south, particular around Margaret River dominate its vinous output.
Photographing South Western Australia
Generally speaking, South Western Australia is a dream location for both amateur and professional photographers alike. This stunning coastline containing countless deserted bays and striking rock formations are alone enough to keep you occupied for weeks on end.
Notable locations include Bunkers Bay, Sugarloaf Rock, the lighthouse at Augusta and the longest jetty in the Southern Hemisphere at Busselton. Inland you'll find ethereal salt flats, the stunning vistas of the Sterling Ranges and the imposing uniquely shaped wave rock much further inland at Hyden.
Garnish with a bit of true Ozzie outback only a stone's throw from Perth and you have enough to keep your trigger finger busier than a bozz-eyed traffic controller with a serious case of the twitches.
Completely Useless Facts about Western Australia
Western Australia's capital Perth is the most isolated city in the world. Adelaide, its nearest city neighbour is over 2,200 km away.
This corner of Australia is recognised as a global biodiversity "hotspot" with outstanding natural environments, protection of which is essential.
The tallest trees in the country are found in South Western Australia.
Containing 1500 species, of which many grow nowhere else, The Sterling Range National Park is one of the most important areas in the world for flora.
Have a wemooch elsewhere...
Inspired?
Going walkabout?
You'll need a few things to come together for it all to work out. There's some useful stuff to be clicked and pressed below.