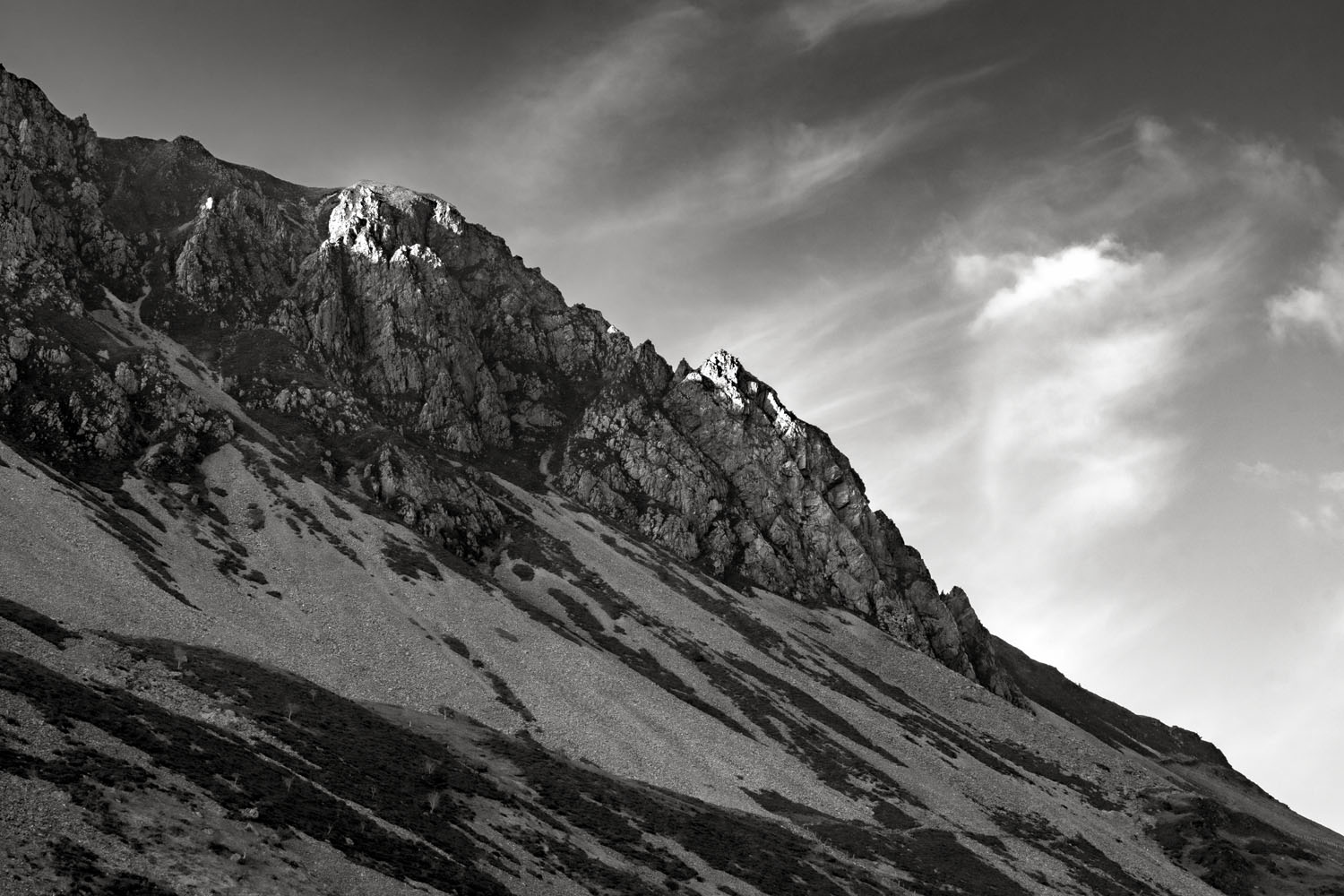 Snowdonia
A mountainous region of North Wales encompassing 823 square miles, including 37 miles of coastline. Snowdonia National Park is home to over 26,000 people. As well as being the largest National Park in Wales it's also home to Lake Bala, the largest natural lake in Wales.
Furthermore, Snowdonia boasts the second highest mountain in Great Britain. Mount Snowdon peaks at 1,085 metres. The region contains a wealth of diverse landscapes and picturesque villages such as Betws y Coed and Beddgelert. Snowdonia is an area steeped in culture and local history, where more than half its population speak Welsh.
The native name for the area is Eryri, it's a commonly held belief that the name is derived from eryr ('eagle'), referring to 'the land of eagles'. First, appearing in a 9th-century manuscript, this term Eryri was referred to in an account of the downfall of the semi-legendary 5th-century king Gwrtheyrn. Recent evidence, however, suggests that it may mean 'Highlands', originating from the Latin 'oriri' ('to rise').
It was given 'National Park' status in 1951, becoming Britains third such park, following the Peak District and the Lake District. Unusually, the Park has a hole in the middle of it, around a slate quarrying town. Blaenau Ffestiniog was deliberately excluded from the park to allow the development of new light industry to replace the reduced slate industry.
Photographing Snowdonia
Snowdonia is a paradise for the keen landscape photographer. The region is home to spectacular mountain vistas, countless craggy peaks and around 250 lakes. Mount Snowdon is undoubtedly the centre of attention here attracting 350,000 annual visitors.
A return trek to the summit takes around six hours. Alternatively, a quicker and less intimidating approach is via the funicular from Llanberis, where the Snowdon Mountain Railway has been carrying up the lazy and infirm since 1896.
However, there is more to Snowdonia than peaks and valleys. Historical sites abound including bronze age burial mounds, the remains of a Roman past and captivating 13th century stone castles such as Harlech, Conwy, Dolbadarn and Criccieth to name just a few.
When most people imagine Snowdonia, they'll conjure up imagery of the high land and are completely unaware of the 200 miles of coastline waiting to be explored. Some of it rocky and wild, whilst other picturesque stretches of golden sands are among Britain's most idyllic.
Whatever you're looking for Snowdonia holds enough image fodder to keep you busier than a one-armed paper hanger with a serious case of winnits.
Completely Useless Facts about Snowdonia
Snowdonia has the highest rainfall in the whole of Britain
There are 90 mountains over 2,000 feet in Snowdonia
The view between Mount Snowdon and Merrick, (southern Scotland) is the longest theoretical line of sight in Great Britain. At 144 miles (232km). In practice, however, the atmospheric conditions make such sightings extremely rare, and there have been no actual reported sightings
Have a wemooch elsewhere...
Inspired?
Fancying a wee mooch up Britains second-highest peak? or just a bit of cruise control through those stunning surroundings.
You'll need a few things to come together for it all to work out. There's some useful stuff to be clicked and pressed below.