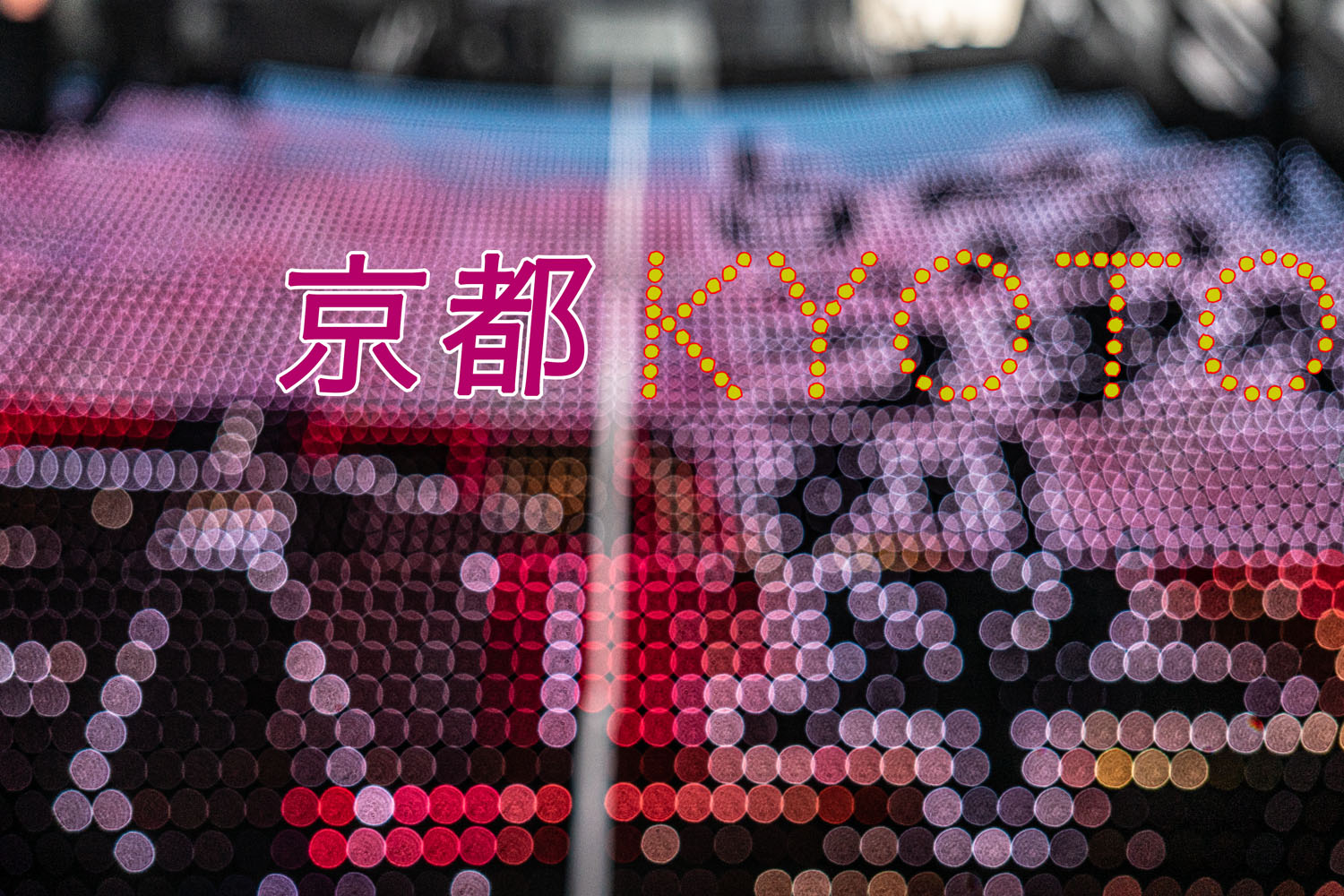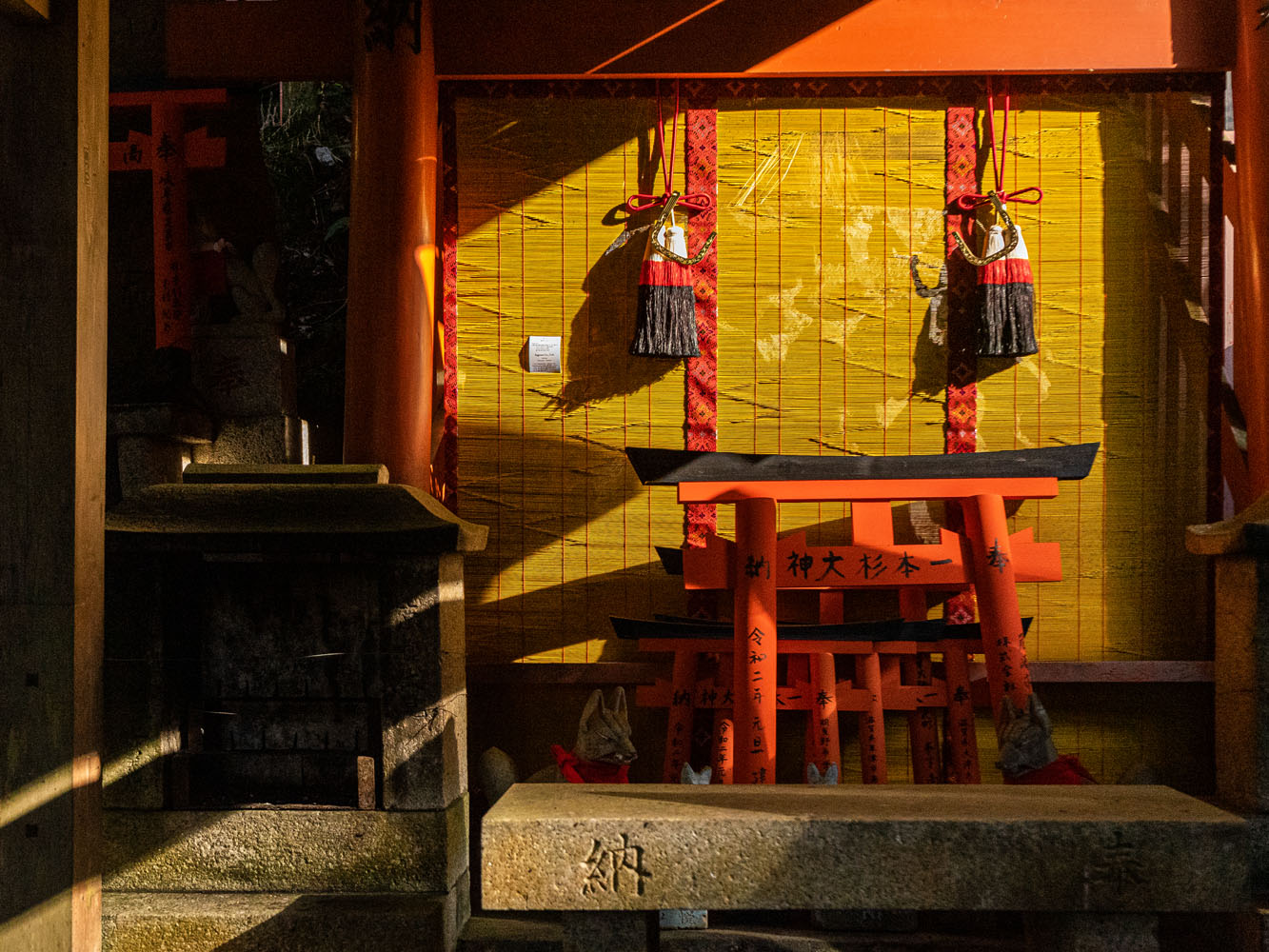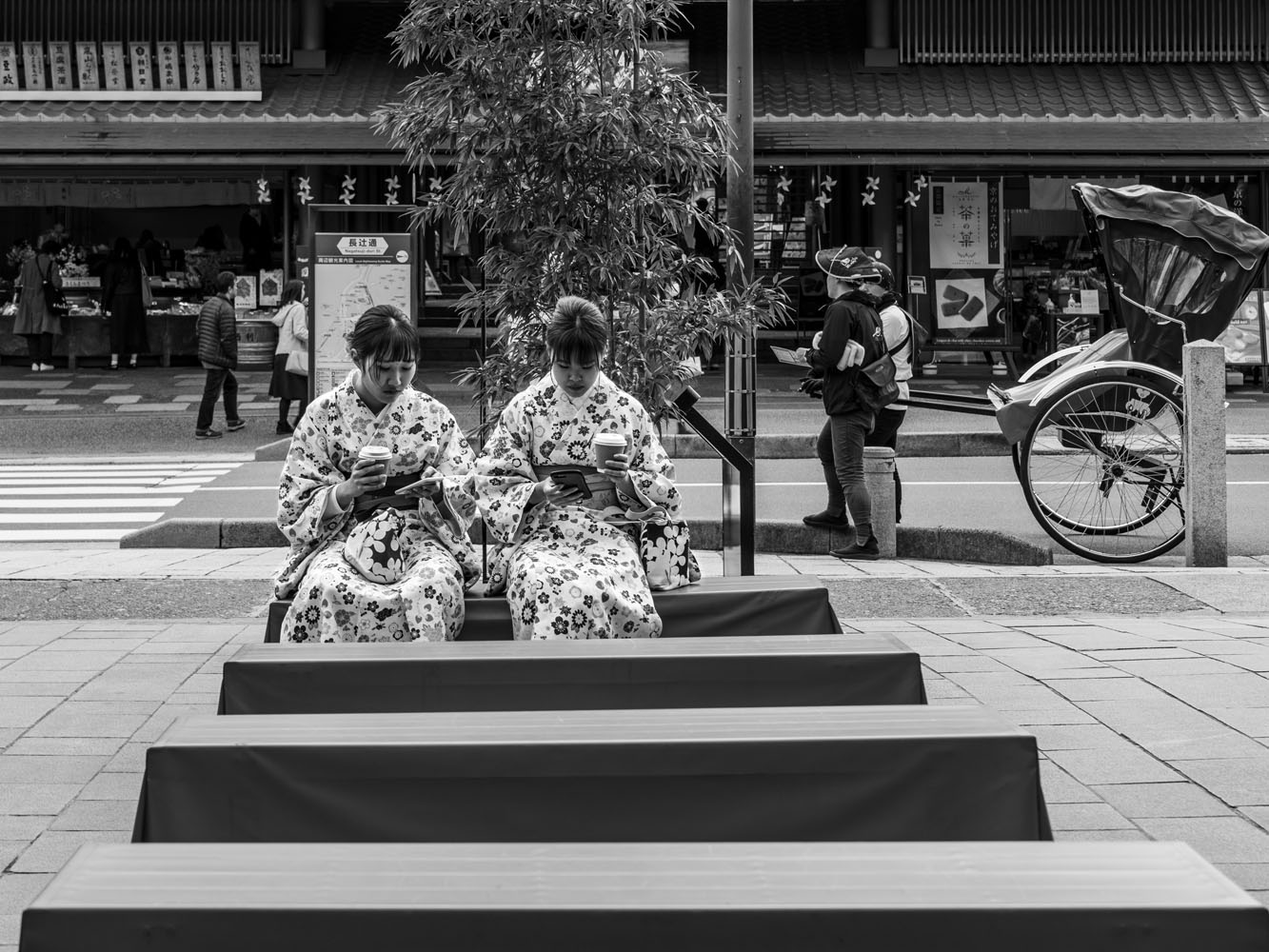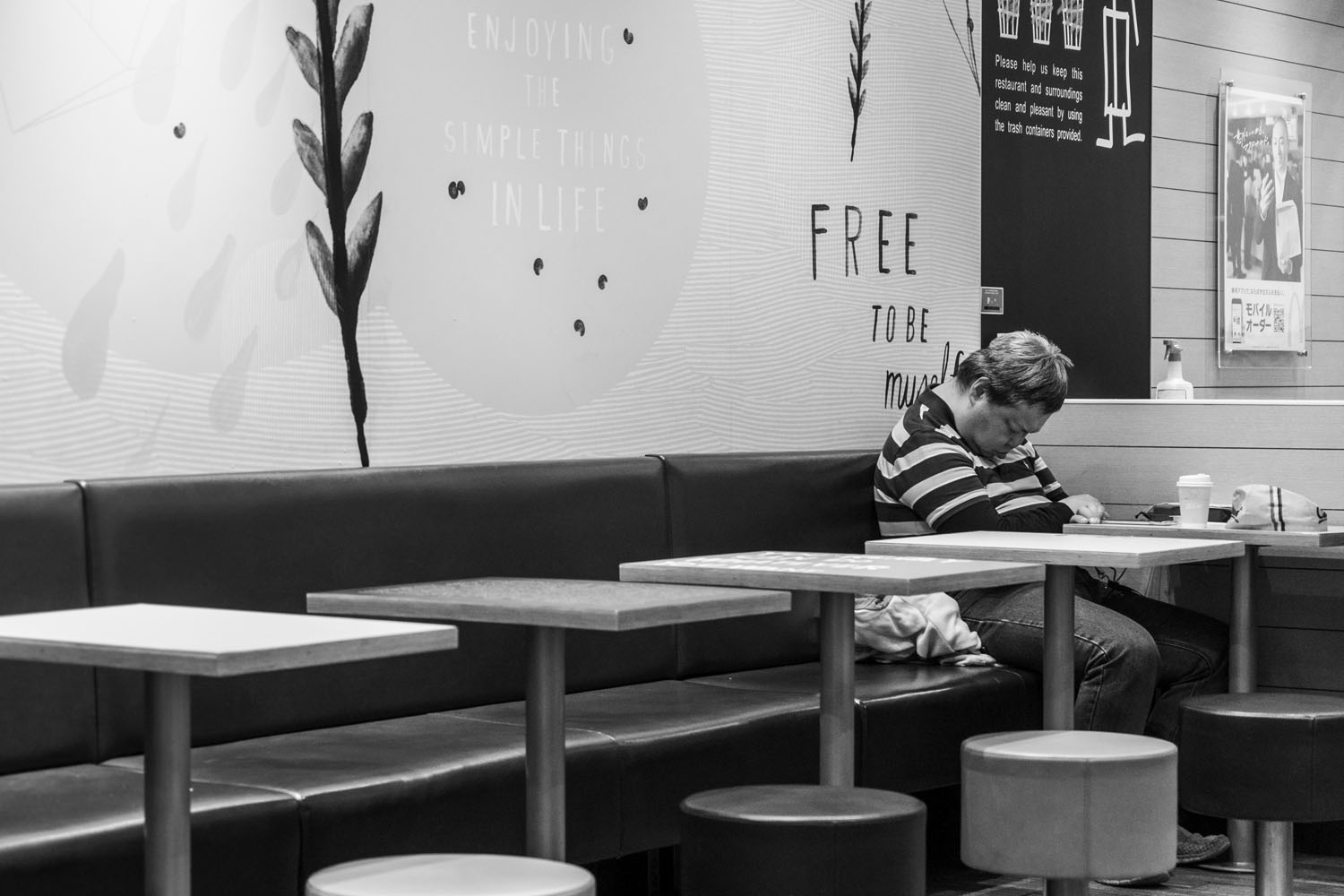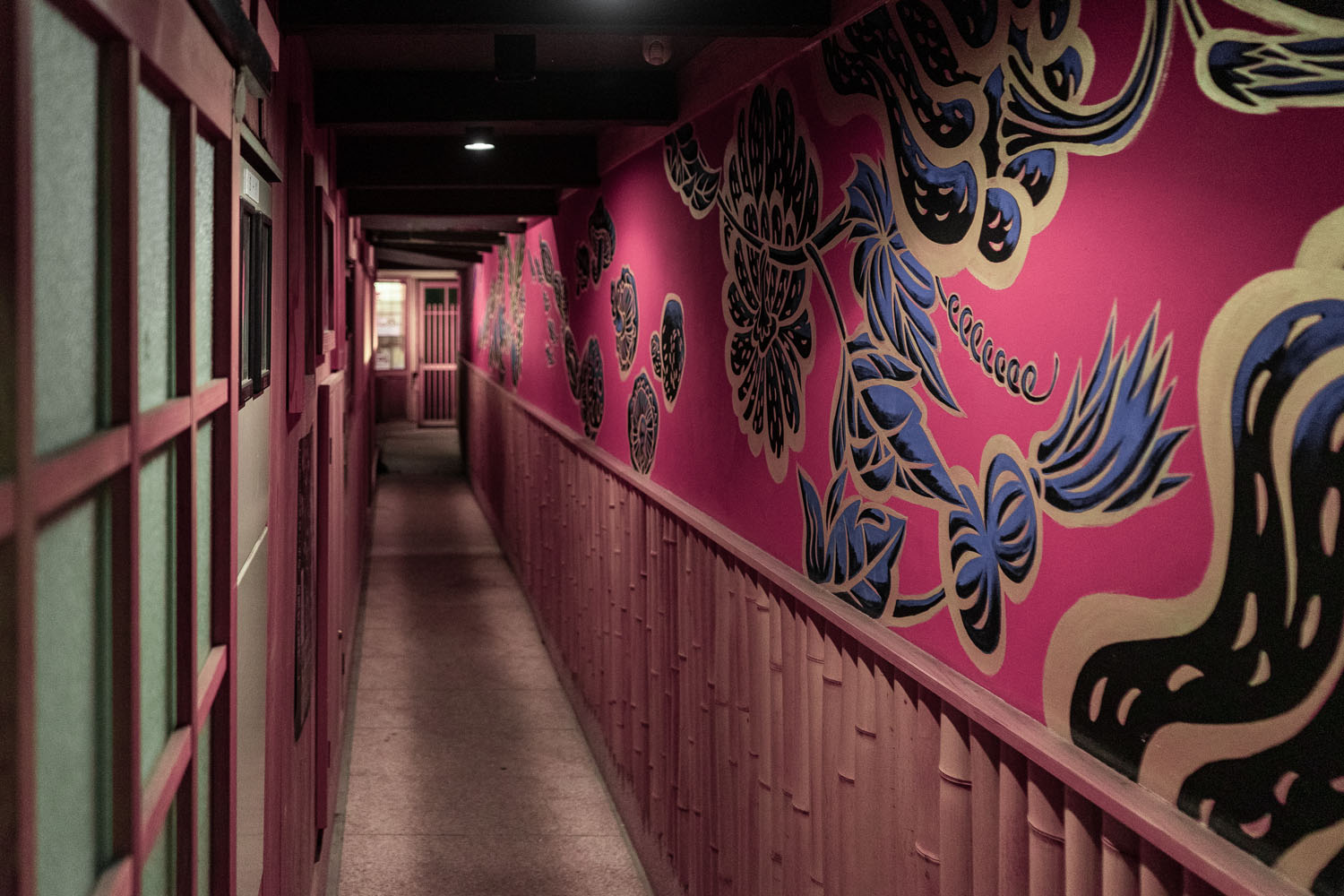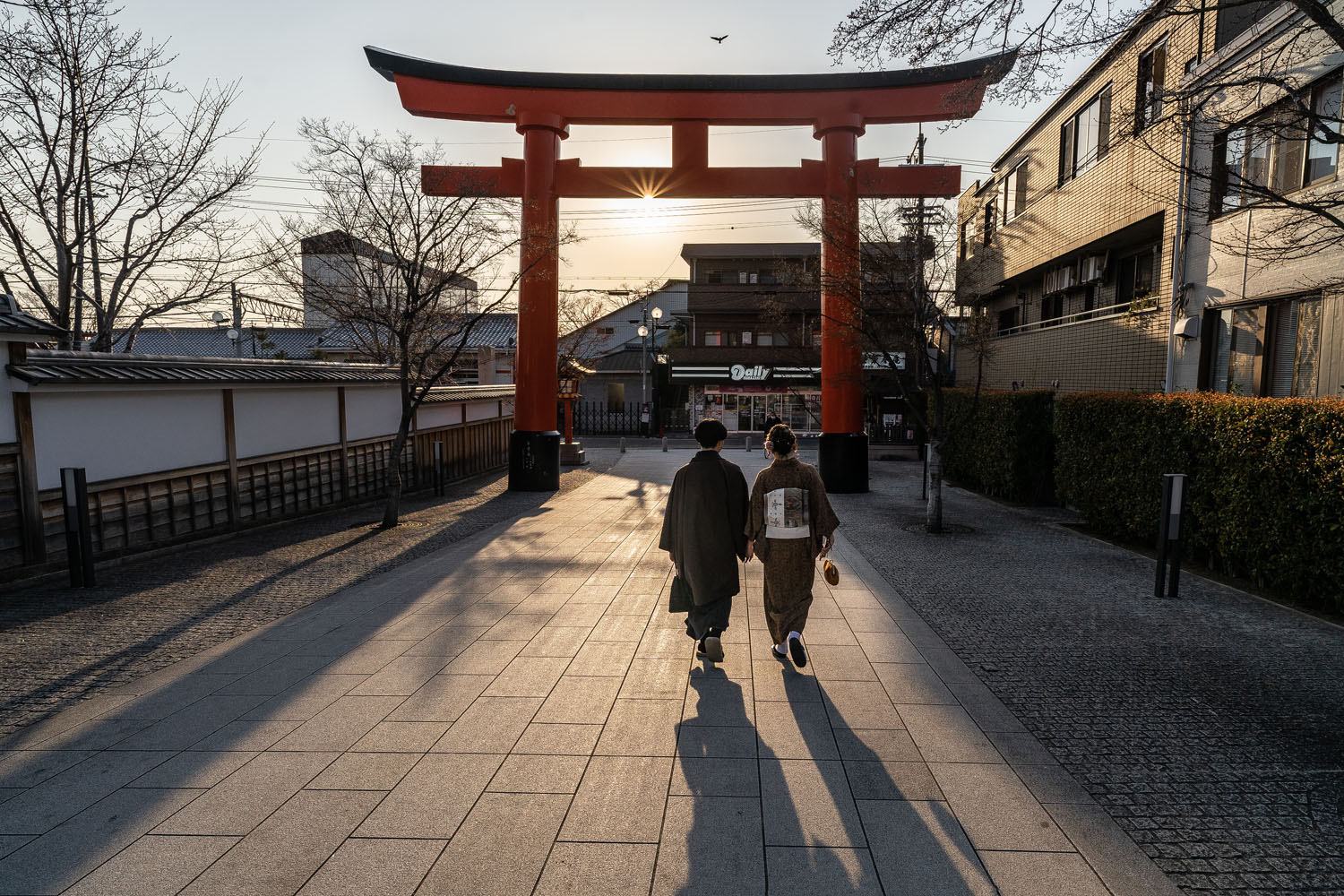 Young-couple-leaving-Fushimi-Inari-Shrine-Kyoto-Japan
Young-couple-leaving-Fushimi-Inari-Shrine-Kyoto-Japan
Corridor-of-traditional-building-Pontocho-Alley-Kyoto-Japan
Young-couple-leaving-Fushimi-Inari-Shrine-Kyoto-Japan
Kyoto
An eclectic blend of classic and contemporary, Kyoto was the capital of Japan for a thousand years. The subsequent rise of the Tokugawa shogunate ultimately saw the seat of government being transferred to Edo in 1608. However, Kyoto would remain the formal capital until 1868 when Edo was reborn as Tokyo.
Over the centuries, this historical city has been the unfortunate victim of a spate of fires and wars. However, due to its exceptional historic value, it was excluded from the list of target cities for the atomic bomb in World War II, thus escaping further destruction. Consequently, countless temples, shrines and other cherished structures still survive in the city today.
Kyoto is renowned for its colourful Shinto shrines, numerous Zen gardens, mysterious Buddhist temples and traditional teahouses. Historical temples are the main attraction. In total, over 1600 temples can be found in the prefecture. Unless you're Speedy Gonzalez or Billy Whizz, you'll need to prioritise your temple viewing. The most popular are Kifune Shrine, Kinkakuji Temple, Fushimi Inari Taisha Shrine, Yasaka-Jinja Pagoda and Kiyomizudera Temple.
Photographing Kyoto
Upon arrival, the city can be a confusing and disappointing experience. Visitors expecting a place of timeless elegance and peace, instead find a modern city of traffic-clogged streets and concrete block buildings. You'll be forgiven for thinking: Where's Kyoto?
This is Kyoto!...An eclectic blend of contemporary and traditional Japan.
Considering the city is renowned for its history and tradition, you may be surprised by what will more than likely be your arrival point. The central railway station is a work of art in itself. Opened in 1997, this is one of Japans largest buildings. Its futuristic design is the brainchild of architect Hara Hiroshi.
The station's large main hall with its exposed steel beamed roof, called the Matrix, is meant to reflect both the structure of the station and the grid-like layout of Kyoto's street network.
Bear in mind Kyoto can be very touristic. Depending on the time of year it can be a frustrating experience looking for that perfect shot. After taking in any number of the shrines mentioned above, at some point, temple weariness will set in. An antidote can be found at such sights as the Geisha district of Gion and the traditional streets of Ninenzaka and Sannenzaka.
Additionally, Pontocho alley is an atmospheric tight squeeze of an alleyway packed full of teahouses, izakayas and quaint little bars. This area also spreads outwards into the lanes beyond.
Greater Kyoto
High up on the tourist trail is the bamboo forest in Arashiyama, northwest of central Kyoto. Personally, I'd give it a miss and instead head out to the rock garden at Ryoanji temple.
Kyoto prefecture is set amongst picture-perfect surroundings. Not too far out to the east is the vast Lake Biwa. While to the south are the idyllic tea plantations of Wazuka. Furthermore, Mount Hei can be found in the mountainous north. And guess what?... There are temples out there too.
All in all, there's enough in Kyoto to keep a picture maker busier than a two-fingered local with a serious case of the twitches trying to eat a fried egg with chopsticks.
Completely Useless Facts about Kyoto
There are 17 UNESCO World Heritage Sites in Kyoto
Originally named Heiankyo, ('Capital of peace') 'Kyoto' is an anagram of  Japans capital city 'Tokyo'
Nintendo hails from Kyoto. The origins of the gaming giant date back to 1889 when Fusajiro Yamauchi produced and marketed 'Hanafuda' (Japanese playing cards)
Have a wemooch elsewhere...
Inspired?
Fancy a wee mooch around Kyoto?
You'll need a few things to come together for it all to work out. There's some useful stuff to be clicked and pressed below.