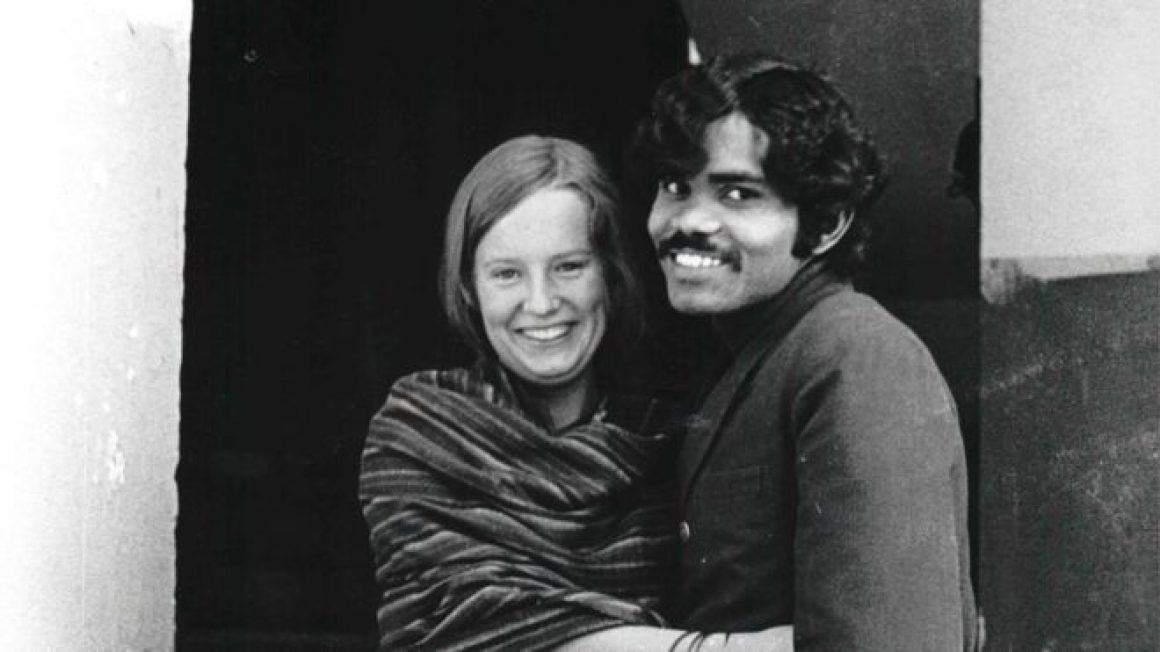 PK Mahanandia and his wife, united after an epic bicycle journey on the hippie trail from India to Europe in 1977
Indian artist PK Mahanandia met Charlotte Von Schedvin on a winter evening in Delhi in 1975 when she asked him to draw her portrait. What eventually followed was an epic bicycle journey from India to Europe - All for love.
Ms Von Schedvin was a tourist travelling in India when she spotted Mr Mahanandia in Delhi's Connaught Place district. He had made a name for himself as a sketch artist and enjoyed a good reputation in the local press.
Intrigued by his claim of "making a portrait in 10 minutes", she decided to give it a try.  She wasn't impressed with the result and decided to come back the next day.
Have a wemooch elsewhere...